SEO & Website Optimization
Search Engine Optimization (SEO) is an essential part of creating or updating any website. If your website is not being found by your potential customers it will not yield results for your business. SEO includes keyword analysis, creating keyword-rich content with appropriate keyword ratios, and creating optimized landing pages to maximize conversions. SEO, combined with sound Search Engine Marketing methods, will result in a website that your prospects will find when searching for the products and services that your business offers.
Is it easier for potential customers to find your competitor's business than it is to find your business on the web?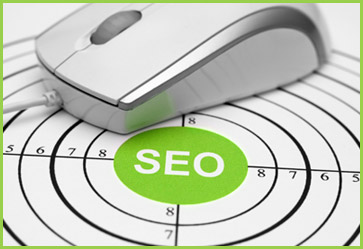 SEO & Website Optimization: Our Services
Our SEO services have helped our clients improve the "findability" of their website and attract prospects that are looking for their products and services.
SEO starts with identifying the types of search that your prospects perform when looking for the products and services that you offer. We start by performing keyword analysis to determine the appropriate content targets for your website and create a plan to create or revise your existing website and content. This analysis includes analyzing competitor's websites, global and regional monthly search volume, and analysis of keyword search results for similar products and services.
These SEO services have helped our clients improve their business "findability":
Keyword and content analysis
SEO best practices utilized for new web site creation and website re-design
Assessment of current website content, organization and page rank for relevant keywords
Existing site, competitor evaluation and optimization recommendations
Business profile definition, target identification and analysis
SEO Implementation services to optimize website and landing pages
Competitor website & keyword analysis
Directory registrations
SEO & Website Optimization: Your Benefits
Our clients have achieved significant business benefits and improved search rank after implementing Aspen Digital Solution's optimization plans. Benefits our customers have realized include:
Optimized site so customers can find your business using the keywords relevant to your business
Improved page rank
Landing pages optimized with your marketing message & call to action
Keyword rich page content
Clear search results display messaging
Website content aligned with business objectives
Search friendly website