About Aspen Digital Solutions
Aspen Digital Solutions was founded, in metro Atlanta, as a result of our passion to apply technology to solve our client's business problems and help them grow. We are dedicated to provide a valuable service to help clients differentiate their business using digital channels, attract new customers, and "be found" on the web.
Technology continues to evolve rapidly and we work with our clients to apply the latest digital marketing methods to help our clients succeed. Our approach is to work closely with our customers to understand their business and formulate and implement a cost effective digital marketing plan that provides solid, measurable business benefit.
Why Aspen?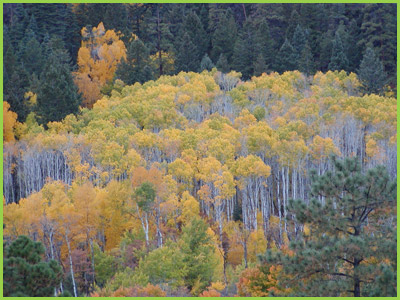 The "Digital Solutions" part of our company name is pretty self-explanatory – we provide digital marketing solutions and consulting to our clients. But, why "Aspen"?
During an autumn golf trip to Colorado many years ago, our founder was captivated by the vibrant yellow glow of the leaves on the Aspen trees. As we discussed these magnificent groves of Aspen trees, someone in our foursome stated that the trees in the large Aspen grove are actually part of one living organism! We later learned that the largest of these groves, in the Wasatch Mountains of Utah, are believed to be a single living organism covering over 100 acres and believed to be over 80,000 years old. After learning that the trees "work together" to thrive over long periods of time, it was apparent these trees represent the same concepts that lead to business success: working together and long term partnering.
At Aspen Digital Solutions, we believe in working closely with our clients and partnering to achieve long term success together.
Leadership
Andy Kitti
President and Founder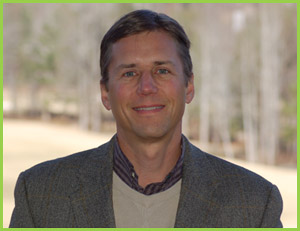 Andy has a Bachelor of Science degree in Computer Engineering from the University of Michigan and nearly 30 years of success building, selling and delivering software & technology solutions to businesses in the U.S., Canada, Europe, South America and Asia Pacific. He has a wide range of experience, spanning from writing code and designing software systems to executive management roles.
Prior to founding Aspen Digital Solutions, Andy was a Principal and Vice President of Research Computer Services (RCS) for 17 years, managing professional services, R&D and a leader in defining strategy, product management and technical sales. Andy founded the RCS Atlanta office and helped build the relationship and partnership with NCR for world-wide sales and marketing of RCS's products and services. The success at RCS implementing store automation solutions for large Tier 1 retailers, such as Target, Macy's, Kohl's, the Limited Brands, Office Depot, PetSmart, Toys R Us, and many international retailers, led to NCR acquiring RCS.
Following Andy's contributions at NCR, he has managed various programs for Teradata's Global Alliance organization, focused on Cloud deployment models & Cloud solutions, Analytics solutions, Business Intelligence and Visualization, Data Integration and Big Data solutions.
Andy has been married for 20 years and has 3 beautiful girls that are very active in soccer, tennis, and competitive cheerleading. Andy enjoys skiing, golf, outdoor activities and is a photography enthusiast. His family enjoys vacationing in the magnificent Wasatch Mountains in Park City, Utah.